About
Hello!
My name is Cecily, and I am so happy to welcome you here!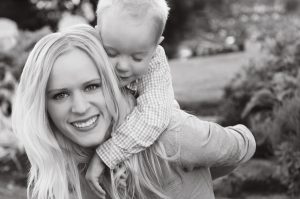 I created this site as a place for women to come together. This is a place to grow in faith and purpose as a generation of women.
JOIN OUR FACEBOOK COMMUNITY HERE!
Together, we'll talk about 4  main areas of our lives  (the spiritual, the relational, the physical, and the nest/home), and how these things NEED to be growing and flowing from a relationship with God.
Those 4 areas of life are so important to how we function in this world.  In order to produce healthy fruit for the Kingdom of God,  we ultimately need to be connected, with every breath, to Jesus. This will result in a fruitful, purposeful life.
My mission is to help women develop their faith and to live this life that they were trusted with – both intentionally and faithfully.
I want to help women understand their value in the eyes of their creator (and their family, friends, and co-workers), so that they can fully step into their purpose.
Here's how I can help:
Help you examine those 4 areas of your life

Help you recognize the importance of a life built on faith, and how to stay spiritually connected

Help you identify and understand your priorities in life, and how to give them the attention they're due

Help you structure your life so that it flows with calm purpose… not hurried chaos
Now, a little bit about my daily life:
I live on a farm with all-sorts going on.  A walk through our fields will reveal water buffalo, Berkshire pigs, heritage turkeys, ducks, chickens, cats, dogs, cows, gardens, and woods. I'm a country girl, through and through.
I'm a wife to a public school teacher, a homeschooling mom of 3 awesome kids (and yes, people totally think it's weird that we homeschool even though my husband teaches in public school), a health and wellness pursuer, a business owner, an introvert, and a dark chocolate and sea salt lover.
Oh, and give me all the tacos.  Yes… tacos can be healthy!
See what my "every day" looks like by joining me on Instagram.
Now you know a little about me… let's get to know you!  Feel free to shoot me an email to tell me about yourself.
And a little BONUS.  Fill in this form, and I'll send you a multi-page printable that will help you get your priorities straight.  Priorities are truly SO important.  They inform how we live our lives!