This is a guest post from Shanda Fulbright.  Shanda was generous with her time and went live in my Facebook group to discuss this topic- Chasing Perfect.
We were on our way to church and my son wasn't happy. He looked down at his resin
sculpture, a dog he created with a mold he made, and sighed in disgust.
"What's wrong?" I asked him. He worked on this piece all day. He was so proud when it first
came out of the mold. He sanded it, cleaned and polished it. He even touched up the edges
and smoothed out the imperfections.
What changed? It's only been about two hours since he first pulled it out of the mold with
pride. Now, he seems to be disappointed.
"It has too many flaws. Do you see them?" I looked down at this resin dog, confused. I
honestly didn't see them. It looked just as good as it did when it came out of the mold.
He quickly passed the dog back to his younger brother and said he didn't want it anymore.
Tomorrow he would work on another one and this time, he would make it perfect.
The pursuit of Perfect
It is in our nature to chase perfect.

I don't know about you, but perfection is a thing we all strive for in some way. We either try and
paint the picture of perfection with the stroke of a filter on Instagram, or carefully strung
together words about our lives on Facebook.
There's a reason we chase perfect. If you look back to Genesis chapters one and two, you
will see God's beautiful creation. After each day, He says what we all hope to say when we
create something. He said, "It is good".
All that God made was made in perfection. There was no flaw in it. When Adam and Eve were
created, they did not age. How would you like to wake up every morning and not have to put
makeup on or brush your teeth because there's no decay? I mean, come on! Talk about fresh
breath!
The Cost
God warned Adam and Eve that perfection would be lost if they disobeyed His word. I don't
think they understood that meant they would lose their perfect relationship with Him and each
other.
They would lose their perfect physical appearance and their bodies would begin to die.
They would lose their sense of purpose, and where perfection once was, a void would now take
its place.
A void inside each one of us that causes us to chase what we were meant to be.
We will never know what it is to be perfect.
Adam and Eve are the only human beings to ever experience what it is to be perfect. In a way, I
think Eve had it worse than we do. She had perfection and lost it. We have never experienced it…
but want it.
What we need to understand is that perfection is not possible in this life. And just like Eve
reached for the fruit to try and fulfill a spiritual need, we will war against the fallen nature to
reach for tangible things to try and get back to perfection.
It's just not possible.
The hope in imperfection
As my boys and I drove to church that night, I thought about the resin sculpture and how my
son no longer wanted it because he saw its imperfections. I realized I do that too.
I love a new pair of shoes, but when they become a little worn out and show a few scuff marks,
I'm ready to move on to the next. The excitement of something new only lasts as long as its
shiny and perfect. And there's nothing in this life that can be perfect since Adam and Eve fell
from it.
How about you?
How excited are you to get a new car… but once it loses the "new car smell", you're ready to
trade it in?
Or, notice the flaws in a good relationship; one "wrong" out of many "rights"; and
the rain clouds instead of the rainbow?
We tend to focus on the things we don't have or the things that aren't so perfect and we want a
do-over.
But God works differently in us. He knows we lost perfection and that doesn't keep Him from
desiring to perfect us. Philippians 1:6 says, "Being confident of this, that He who began a
good work in you will carry it on to completion until the day of Christ Jesus."
That means that God sees our imperfections and instead of tossing us out and starting over,
He works in us daily to perfect us. He finishes the project. He continues to work in us until He
calls us home.
You can't be perfect but you can be perfected
If we can truly come to the knowledge and acceptance that we will not be perfect, we will stop
faking it. It's easy to cover up the mess and the mistakes. But it's hard to face them and deal
with imperfections.
We have to be willing to be a work in progress. Isaiah 64:8 says, "But now, O Lord, You are
our Father; we are the clay, and You are our potter; and all we that are the work of our
hand."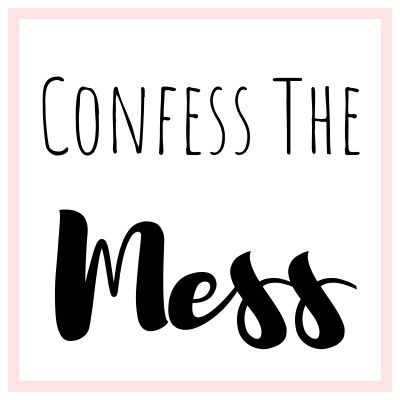 God is working on us. He does not expect perfection from us and He clearly states the only
way to obtain perfection is through Him. Doesn't that take the pressure off?
Challenge
The challenge for today is to realize that perfection was lost in the garden, but the process of being
perfected is very much available to each one of us. It's not easy to face the fact that we aren't
perfect, especially in a world that seems to compete to be the best.
But once we accept the idea that we're not perfect, it's so much easier to go to God and admit
the imperfections. He will work on us. But if we do not confess our mess, we will never take it
to the Lord to fix.
PS
And one last thing before I go … when I started to tell others how imperfect I am, I felt free.
Free to be who God really intends for me to be. People identity with the imperfect because we
all fell from the same tree. That's a totally intended pun.
But, it's the truth. So today, I encourage you to look yourself in the mirror and instead of denying who you are, confess it to the Lord. Trust me, He won't throw you back and trade you for something else. He will perfect
you into the masterpiece you are.
I'm cheering you on, my friend!
To get the full Chasing Perfect devotional, visit Shanda at shandafulbright.com.
You can also follow her on Instagram and Facebook @shandafulbright.
About Shanda
Shanda Fulbright lives in California with her stud of a husband and three boys. She is a teacher, women's bible study leader, and licensed minister in the church of God.
She recently released her first Bible study: Reflections of Eve, A Woman's Perfect Purpose in and Imperfect World. She loves helping women take biblical truths and apply them to everyday life.
She also loves CrossFit, camping and sleep.
Bonus
Want a little help keeping your priorities straight?  Fill in the box below, and I'll send you a FREE worksheet all about identifying, understanding, and ordering your priorities!  Didn't land in your inbox?  Make sure you check the junk folder!
RELATED POSTS: