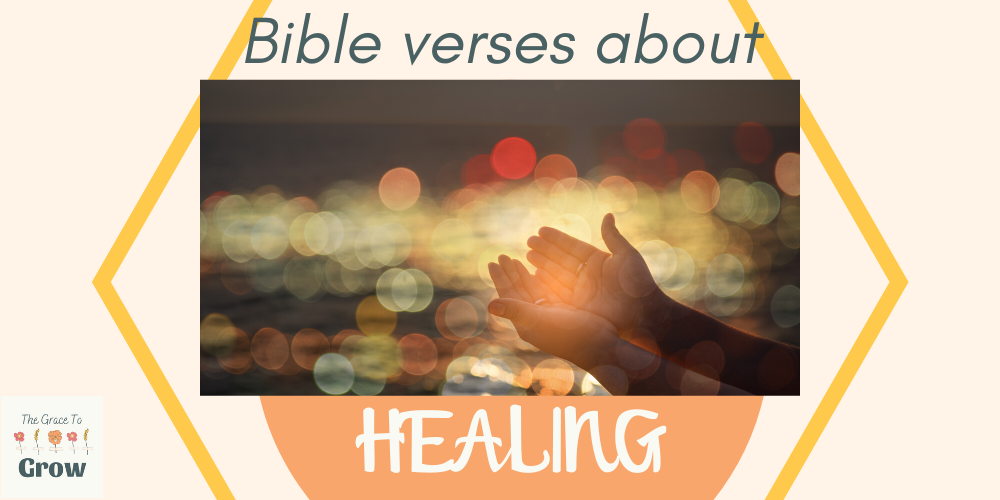 Does God still heal today?  This question is heard around the world, and often, this is the very question that echoes in our own hearts when we (or a loved one) are struggling with illness.  Often, the first thing we need to do when we're searching for healing is to turn to the Bible.  There are many Bible verses about healing the body, and we'll get to them further into the post.
There's no one that's immune from illness or injury, it's just a matter of how we're touched (or throttled) by those very things.
It's natural to question how God can help us when were struggling and suffering.  Thankfully, God has given us his
word.  The problem is, though, sometimes we get a little impatient while we wait for healing.  And sometimes, we think we have better ideas than God.
THIS POST PROBABLY CONTAINS AFFILIATE LINKS.  IF YOU WANT TO READ THE FULL DISCLOSURE POLICY, CLICK HERE.
When we think we have a better plan than God.
We've all thought it at one point or another, whether consciously or not.  We often think that we have all the answers… that we know the perfect solution!  If only God would just catch up and get on board!
But that's not truth at all.  The Bible is filled with verses about healing, but it is also filled with stories of people walking through wilderness, challenges and afflictions.  God doesn't say everything will be easy, and he doesn't say everything will be exactly as we humans plan.  In fact, sometimes God uses those very struggles in our lives to shape us and refine us.
Recent Post – HOW TO HAVE SELF CONTROL
One of my favorite Bible passages is this one:
"So to keep me from becoming conceited because of the surpassing greatness of the revelations, a thorn was given me in the flesh, a messenger of Satan to harass me, to keep me from becoming conceited.  Three times I pleaded with the Lord about this, that it should leave me. But he said to me, "My grace is sufficient for you, for my power is made perfect in weakness." Therefore I will boast all the more gladly of my weaknesses, so that the power of Christ may rest upon me."  – 2nd Corinthians 12:7-9
Sometimes the things that hurt us most- our 'thorn,'- is the very thing that God uses to keep us from corruption.
CHECK OUT THIS RELATED POST TO HEAR ABOUT MY OWN JOURNEY OF HEALING.
God is working all things for the good of those who love him.
Now, because God is working his plan, does that mean we should just sit back and wait?  Should we stay in our current situation (no matter how unhealthy) so that we don't get in his way?  No, that's not God's intention.
There are so many Bible verses about healing the body.  There are Bible verses about healing the sick.  Bible verses about strength, endurance, patience.  There are Bible verses about prayer.
God wants us to call on him.  He wants us to call on him in the midst of our joy, blessings, happiness, and also in the midst of our sorrow and hurt.
Related Post: THE STEPS TO RENEWING YOUR MIND
What God does say is this:
"And we know that for those who love God all things work together for good, for those who are called according to his purpose." Romans 8:28
God is working things for our good.  He sees everything… the big picture.  We're limited to what we can see right in front of us.  God has the birds eye view, and he's working;  Even when we don't think he is.
TO SUPPORT YOU IN YOUR OWN HEALING JOURNEY, CHECK OUT THIS POST I WROTE ON PRAYING SCRIPTURE.
Wouldn't you rather trust the one that holds the whole world in his hands?
Trust and believe these words from Psalm 23.  As you read them, let them wash over your soul.  Often, it's our soul that needs to heal, before our bodies can begin to heal.  This passage may not fit into the category of "Bible verses about healing the body," but it beautifully illustrates the great care of our loving Father.
"The LORD is my shepherd, I lack nothing. He makes me lie down in green pastures, he leads me beside quiet waters, he refreshes my soul. He guides me along the right paths for his name's sake. Even though I walk through the darkest valley,I will fear no evil, for you are with me; your rod and your staff, they comfort me. You prepare a table before me in the presence of my enemies. You anoint my head with oil; my cup overflows. Surely your goodness and love will follow me all the days of my life, and I will dwell in the house of the LORD forever." – Psalm 23
Bible verses about healing the body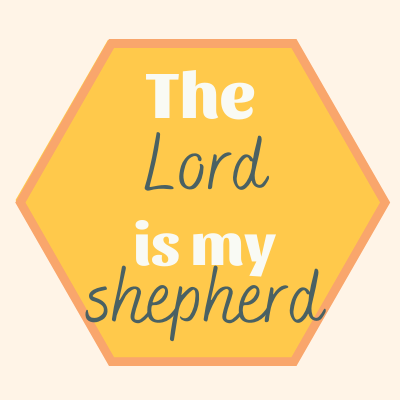 Now that we've talked a bit about the sovereignty of God, let's dig into some of the Bible verses about healing.
Bible Verses about healing the body: